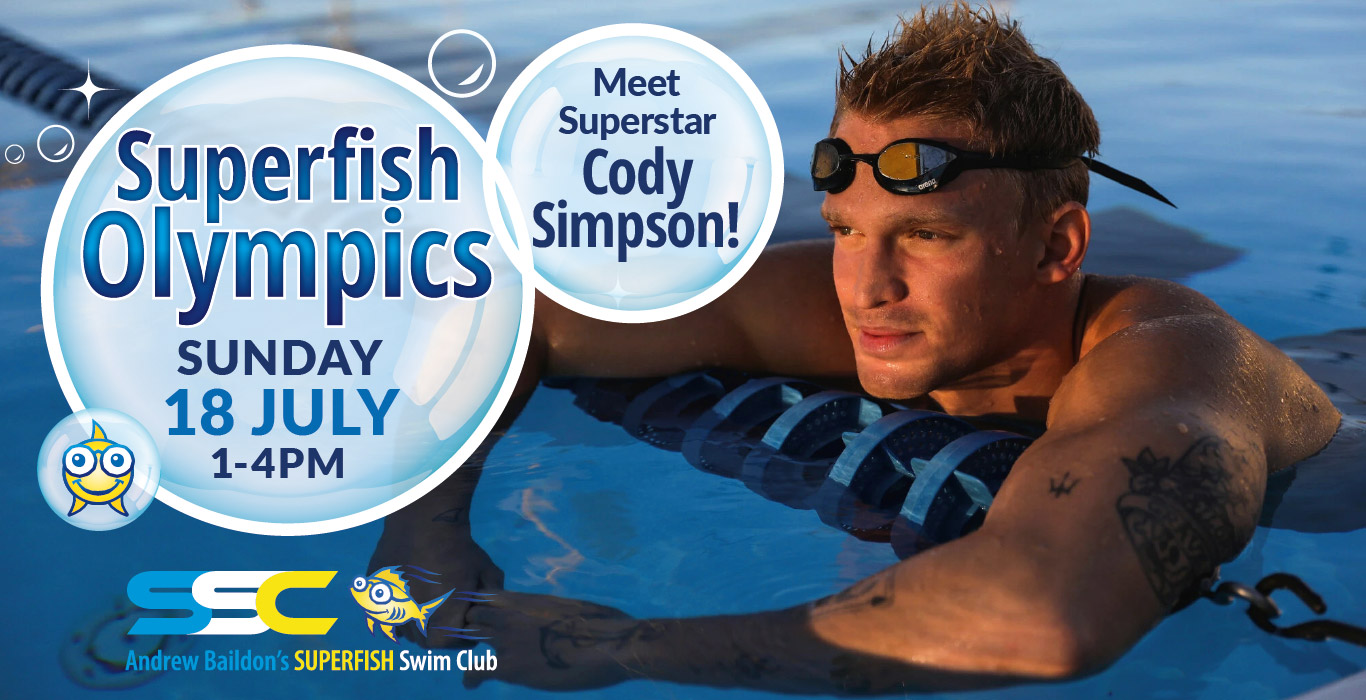 Celebrate the upcoming Tokyo Olympics with our Superfish Swimmers!
PLUS Meet, Greet and Q&A with Cody Simpson!
Grab an autograph and a photo and watch Cody race in Freestyle and Butterfly, as he begins his preparation for the Paris Olympics!
Swim Races • BBQ • Free Swim • Fun and Games
EXCLUSIVE TO ALL SUPERFISH SWIM CLUB SWIMMERS AND/OR SUPERFISH SWIM SCHOOLS MEMBERS and their parents and siblings, with competitions for Nippa 1, 2, 3; Squad 4, 5 & Senior Squads.
All attendees MUST register: superfishswimclub@gmail.com.
For those competing in races, please include Swimmers Name and Level.
Download and complete the 'Ask Cody' form and hand in to reception at your Superfish Swim School.
FULL COVID GUIDELINES IN PLACE