Andrew Baildon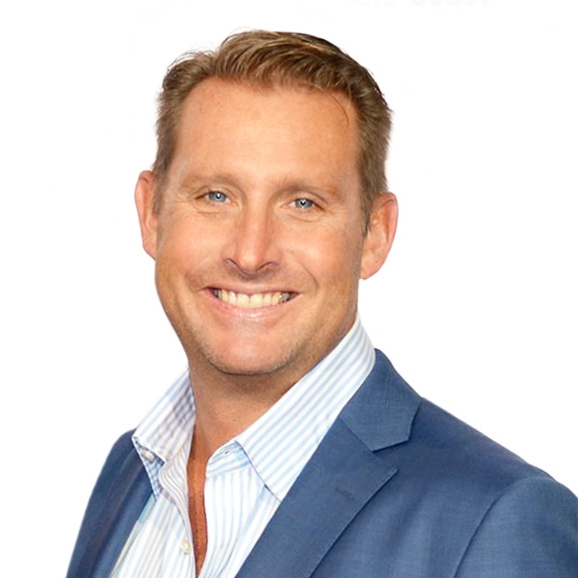 Managing Director
OLY, BBus (Mkt)
---
After being rescued from the bottom of his family backyard pool by his sister Kate, Andrew's parents ensured that he went to swimming lessons every single day until he could swim – and Andrew just never stopped swimming, and went on to enjoy a long and illustrious career in the sport he grew to love. After his near drowning experience, and having retired from competitive swimming, he was determined to contribute to the saving of children's lives through the development and teaching of Drowning Prevention and Learn to Swim programs. His passion for swimming and a healthy lifestyle led him to develop leisure centres incorporating Jetts Fitness and Goldfish Cafés.
Throughout the years that I have operated Superfish Swim Schools, I have had many parents thank me for the contribution I have made towards the saving of their child's life, through near-drowning incidents. I am very proud of what Karen and I have achieved, along with our great team, and the dedicated mums and dads that consistently bring their children to, what I consider, to be the best 'Learn to Swim' programs anywhere in the country. I look forward to meeting you on the pool deck.
Andrew's Bio
Business
Managing Director, Baildon Group (current, encompassing Superfish Swim Schools x 3, Jetts 24/7 Coomera, Pimpama, Pacific Pines)
Developer, trainer and campaigner of Learn To Swim and Drowning Prevention programs,1996 – current
Opened the inaugural Andrew Baildon Aquatic Centre on the Gold Coast in 1996 with wife Karen teaching over 1000 children per week in the first year.
Bachelor of Business, Communication (Marketing), Bond University, 1989 – 1995 (Foundation Student)
Representing Australia – Post Swimming Career
Attaché Australian Commonwealth Games Team, 2018
Chairman of the Athletes Advisory Board for the Gold Coast Commonwealth Games, 2018
Committee Member:

Gold Coast Commonwealth Games, Sport & Technical Committee, 2018
Queensland State Government's Legacy for the Gold Coast Commonwealth Games, 2018 (current)

Ambassador, Commonwealth Games Bid in St Kits & Nevis, instrumental in successfully bringing the 2018 Commonwealth Games to the Gold Coast, 2016
Australian Swimming & Other Boards

Board Member Australian Swimming, 2018 (current)
Board Member ASCTA, 2018
ASCTA Swim Conference Guest Speaker, 2018
Australian Government – Australian Sports Foundation Limited Board Member, 2018 (current)
Gold Coast Sporting Hall of Fame Board Member, 2015 (current)
National Australian Swim Conference Guest Speaker, 2009
Honours & Awards
Awarded the Keys to The City of Brisbane with the Australian Commonwealth Games Team, 2018
Commonwealth Games Queens Baton Relay, Gold Coast, 2018
Invitee "A Celebration of the Commonwealth" at Buckingham Palace, in the presence of Her Majesty The Queen, 2018
WINNER: Swim Australia, Best Swim School for Marketing, Promotion and Customer Service, 2018
WINNER: South-East Queensland Business Achievers Award for Sport and Recreation, 2006
Commonwealth Games Baton Relay, Melbourne, 2006
Australian Sports Medal Recipient for 'Service to Sport', 2000
Sydney 2000 Olympic Torchbearer, honoured with lighting the Cauldron for the Gold Coast.
Television Hosting/Presenting/Appearances:

Sports Commentator, Swimming, Seven Network Australia, 2000
Sports Commentator, Swimming, Fox Sports Australia – Sydney Olympic Trials, 1999 – 2000
Representing Australia – Professional Swimmer
Australian Team Captain (one of Australia's best pool performances at a Commonwealth Games) , 1993 and 1994
COMMONWEALTH GAMES MEDALLIST 1990-1994
The first swimmer in the Commonwealth to break the 50 second barrier for the 100m freestyle

Gold medal, 4x100m freestyle, Victoria 1994
Bronze medal, 100m freestyle, Victoria 1994
Gold medal, 50m freestyle, Auckland 1990
Gold medal, 100m freestyle, Auckland 1990
Gold medal, 100m butterfly Auckland 1990 – No. 1 World Ranking
Gold medal, 4x100m freestyle Auckland 1990
Bronze medal, 4x100m medley Auckland 1990

PAN PACIFIC GAMES MEDALLIST 1987 – 1994

Silver medal, 4x100m freestyle, Kobe 1993
Silver medal, 4x100m freestyle, Edmonton 1991
Bronze medal, 50m freestyle, Brisbane 1987
Silver Medal, 50m freestyle, Tokyo 1989
Silver medal, 100m freestyle, Tokyo 1989

OLYMPIAN

Seoul Olympics, 1988 (youngest male selected to represent his country at an Olympics until 1996)
Barcelona Olympics, 1992

Ranked in the top 20 swimmers in the world for nearly a decade.
Karen Baildon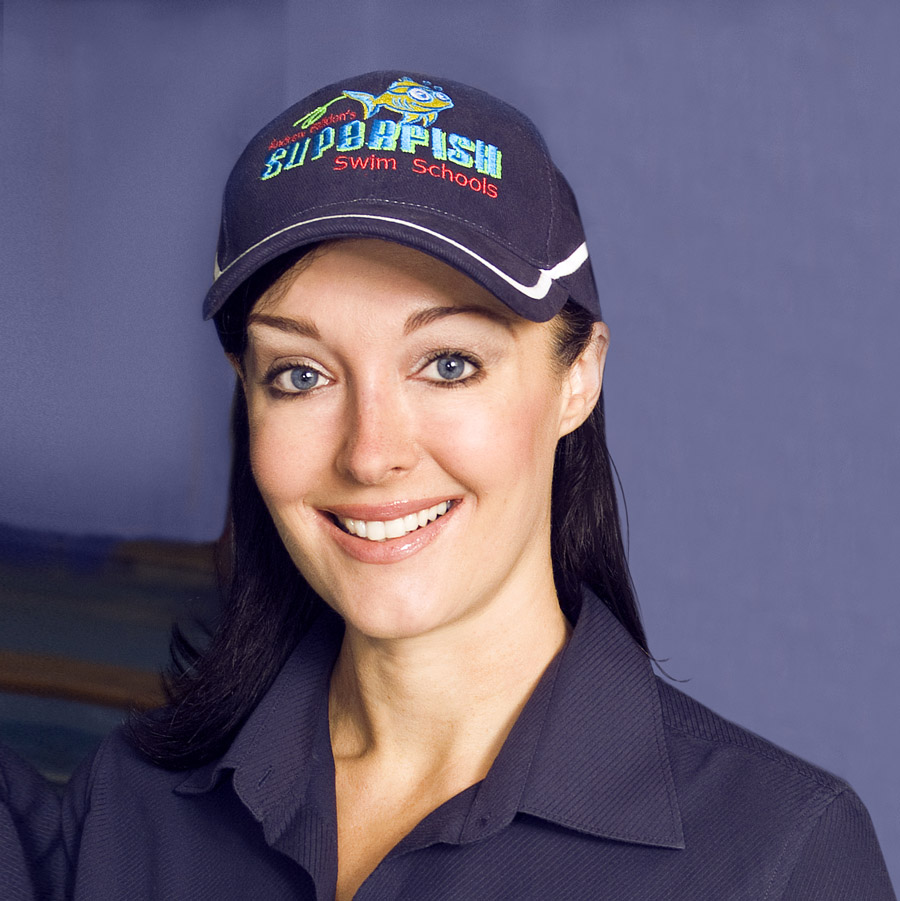 General Manager
---
Karen's father is legendary dual Olympic swimming gold medallist, multi-world record holder and nine-time Commonwealth Champion, Michael Wenden. Her mother Narelle is a top-level junior squad swimming coach and expert adult Learn to Swim teacher, so Karen literally grew up in swimming complexes, with Learn to Swim and swim coaching being their family business. Karen was a state swimming champion, competing at this level in swimming for many years. Karen is the General Manager of Superfish Swim Schools with expertise in program creation, team training, marketing and new business development. With extraordinary attention to detail, Karen works with Andrew to ensure that all Baildon Group® facilities are world class with industry-leading programs and standards.
I have a particular passion for drowning prevention and infant swimming, and I continue to work closely with experts worldwide to ensure our swim schools provide premium, LIFE-SAVING, Learn to Swim programs. I am also proud of our high customer service standards and constantly strive to ensure that we excel in all that we do. I look forward to seeing you at Superfish and your feedback is always welcome.
Karen's Bio
Business
developed and opened Andrew Baildon Aquatic Centres in 1996, co-creating all of the swim programs with Andrew
plays an integral role in the growth of the organisation, from investigating and researching potential opportunities, with incredible attention to detail, eye for design and experience with refurbishment and construction
takes a very hands-on role in all aspects of the daily running of the Baildon Group of businesses
is highly skilled and experienced in sales and marketing, promotions, events, human resources, team training and community support/PR
is a highly regarded, program development specialist for all levels of swimming (babies to adults, learn-to-swim to stroke correction), from conception through to implementation, with her friendly, approachable personality, she expertly introduces each program in workshops with management, through line team, to directly teaching customers – leading by example
International Swimming Industry
Guest Speaker at the 2020 WADC (World Aquatic Development Conference), Lund, Sweden on achieving Independent Drowning Prevention Skills in toddlers under 3,  without being cruel or detrimentally affecting development.
Australian Swimming Industry
Swimming Industry Speaker, Educator and Consultant
ASCTA National Conference Speaker 2018
Swim Australia Lecturer 2018 Melbourne, Sydney, Perth, Tasmania. Topic: Baby & Toddler Learn To Swim Program.
Swim Australia SwimINFO Seminar Keynote Presenter Sydney & Melbourne 2016. Topics: Marketing & Customer Service.
Swim Safer ACE (Aquatic Community Expert) – one of 6 nationally
has a clear mission for drowning prevention and swimming development: to work closely with industry bodies, leaders in swimming development and experts worldwide, drawing upon her vast scope of experience, to create premium 'Learn to Swim' programs THAT SAVE LIVES and teach children to swim the right way
has had a life-long passion for swimming and was a top state level swimmer
Awards
WINNER – National (Australian) recognition by ASCTA & Swim Australia for the Meritorious Service of the Teaching of Swimming in Australia 2020
WINNER: Swim Australia, Best Swim School for Marketing, Promotion and Customer Service, 2018
WINNER: South-East Queensland Business Achievers Award for Sport and Recreation, 2006
Special Event Host
Consultant
Advisory services including the construction of The Runaway Bay Super Sports Centre as well as the Swimming Pool Complexes on Couran Cove, Gold Coast.
Modelling Career
An illustrious modelling career that took Karen across the globe from Australia to Hong Kong, China, Singapore, USA, Monaco and beyond, featuring in campaigns for high profile brands including Pepsi, with Tamblyn Model Management, Vivien's Model Management, Televisa.
1987 Queensland Model of The Year
1989 Miss Universe Australia
1989 Miss Universe "Miss Photogenic" – Cancún, Mexico