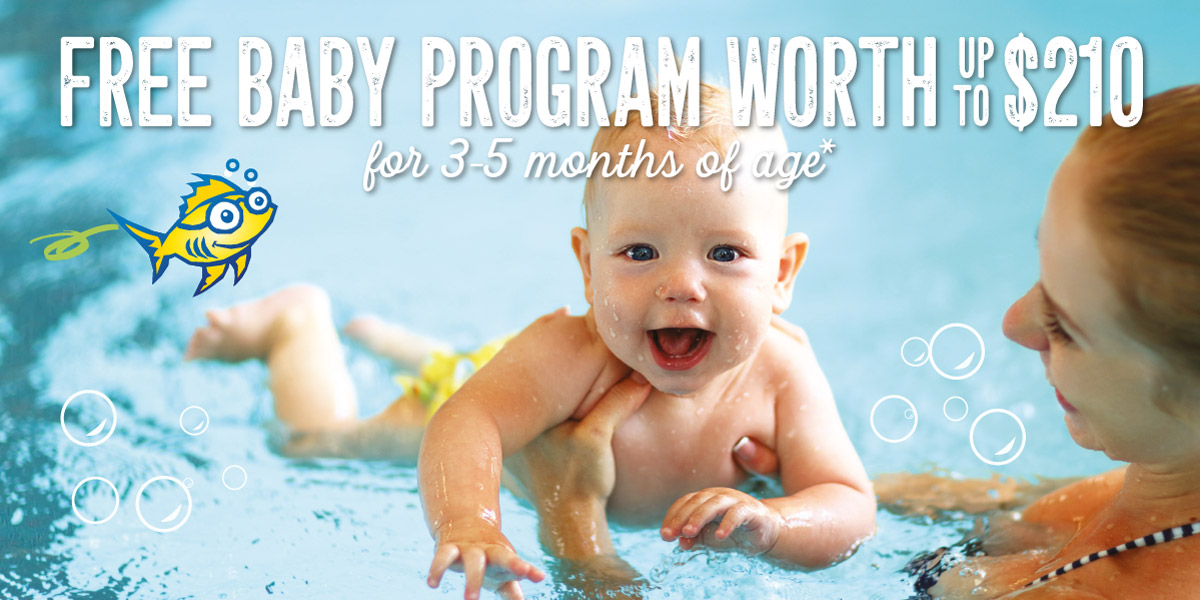 Sign up with Superfish Swim Schools now and receive FREE LESSONS FOR 3-5 MONTH OLD BABIES TO THE VALUE OF $210! UP TO 12 LESSONS FREE*!  
Babies 3 Months (13 Weeks) to 5 Months (24 Weeks)
Our FREE 3-5 Month Babies water familiarisation classes are a beautiful introduction to a babies learn to swim journey. Working with movement in the water, building trust, a Babies's natural reflexes and conditioning young babies to submerge them under the water.
*ONE FREE lesson per week until 6 months. Proof of date of birth must be provided.
Fun, friendly, nurturing environment - indoors, in warm, very clean water!
Open all year, 6 days per week!
These classes are also a special bonding time for the carer and bub, preparing them for our Dippas Drowning Prevention Program.
Sign up today:
25
25 children in Australia died from drowning in last year
---
12 of these were under 4 years old. Most drowning deaths occur in backyard pools or bath tubs. Then, there are countless babies and young children with hypoxic brain injuries from near drowning incidents.
Don't let your child be a part of these statistics!