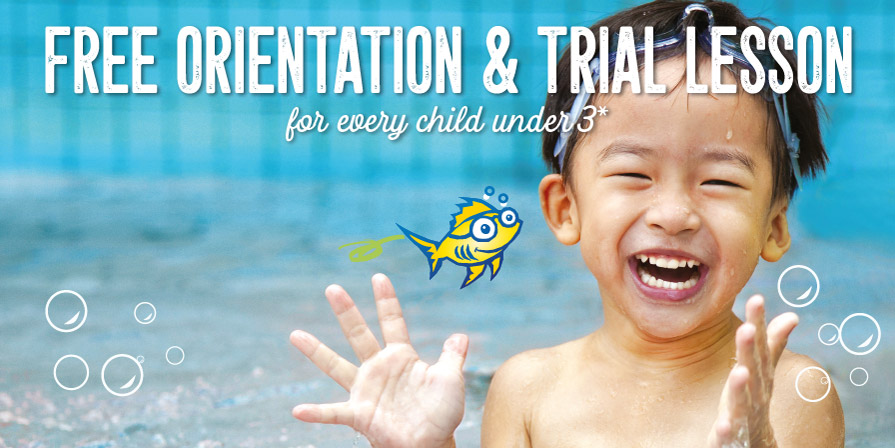 ALL Babies and Toddlers receive a FREE 45 minute Orientation Lesson at Superfish Swim Schools
An educational Program for Under 3's and their parents on their Drowning Prevention Program outlining:
HOW we do activities?
WHY is the emphasis on teaching each skill?
WHEN your littlie will progress to the next level in our program?
You will be given a facility tour, chat about centre policies, homework hints and how to maximise your swim development program.
You will also receive a no obligation, FREE Trial Lesson!