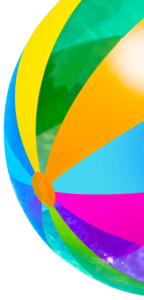 A fantastic 2 hour, fully catered pool party, with fun activities and party games with a qualified instructor. Suitable for children age 6 up to adults.
Your child's 2 hour pool party booking will include:
Use of Superfish Swim Schools facilities, including indoor heated pool/s, changing rooms, café/kiosk area, stereo system, television, tables/chairs and infants play pen
Pool Entry for each paying party invitee
FREE entry for accompanying, non-swimming and non-participating adults/patrons
One qualified staff member to lifeguard for a 2 hour period
1 hour of pool party activities and games, run by a qualified (Blue Card, Austswim & CPR) instructor
Use of a range of fun pool play equipment
Catering and Decoration Package
Includes preparation and supply of party food, drinks and decorations, for paying party guest, including:
Choice of party pies, sausage rolls, chicken nuggets with sauce or vegetarian (select one)
A packet of crisps per paying party guest
Bottomless cordial
Plates of lollies on party tables
Tables will be decorated with balloons
A range of Birthday Cakes and Cupcakes are available for order or you are welcome to bring your own birthday cake for your party booking.
Optional extras:
A range of additional food and drinks are available for purchase at the café/kiosk.
The use of a BBQ is available for an additional $20.00 hire charge.
Extended times and or variations to the standard options can be organised through Superfish Swim Schools management.
Patrons are welcome to further decorate and theme the party if required.
Download and Print our Invitations