It's a hard decision, right? When it comes to choosing a swim school, how would you tell if your child was in a learning environment that was maximizing their swimming development? How do you know you have enrolled them in an effective program with the best instructors?
Parents place this life-saving skill, of swimming lessons, trusting they are getting the very best, effective lessons for their child, normally with very little knowledge on the program they have enrolled.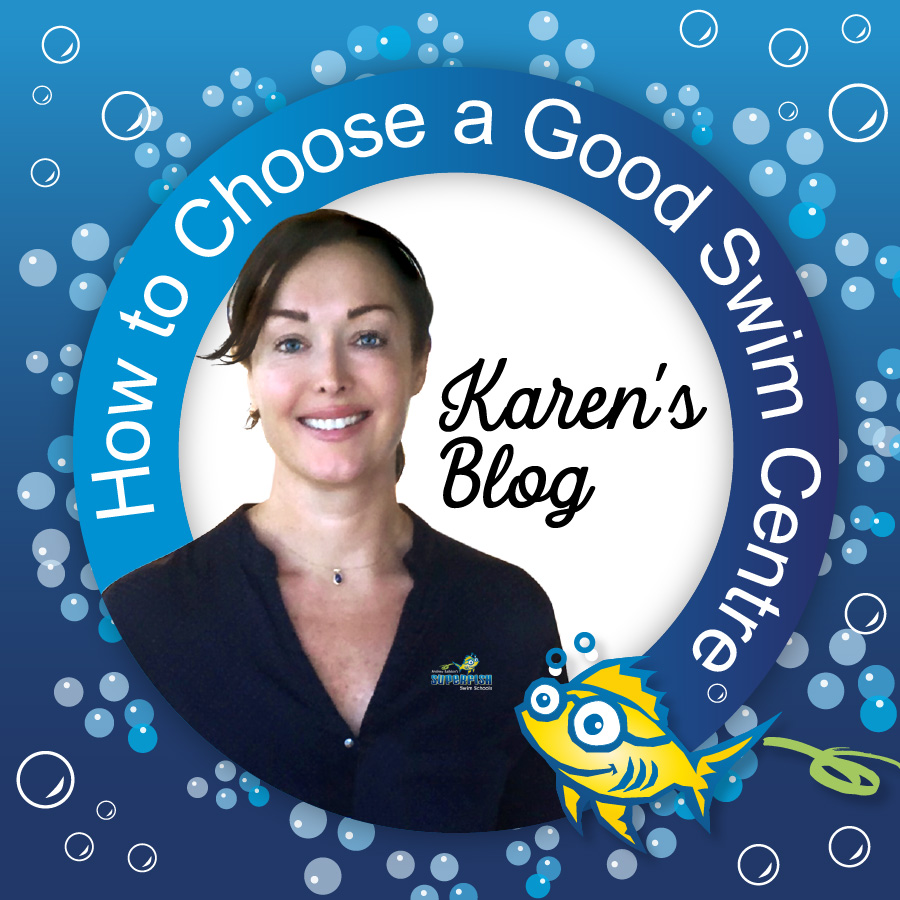 Just because the teacher may be 'nice' does not make them an effective instructor.  Just because the lessons are 'cheap' compared to another centre, should not be the deciding factor when it comes to this potentially life-saving skill. 'You pay for what you get' rings true, particularly for Learn to Swim Lessons!
Some misconceptions with children's swimming lessons:
"Don't all swim centres teach the same thing?" No, they don't. Your swim centre & teacher should be able to guide you, set goals for your child's swimming development. There are some basic guides (below) that will help. Follow these guides & use common sense. If you don't like what they are doing with your child, you need to ask questions.
"I don't need to worry about lessons, the kids do them at school" Unfortunately, that may be too late! Children need lessons from babies. The earlier the better!! Primary School Swimming Lessons should be used as additional lessons only. EVERY child in Australia needs to regularly attend swimming lessons, before starting school.
"They tried lessons, but don't like swimming" Well, unlike other sports & activities, swimming lessons save lives. Swimming lessons are not another sport, it's a life saving skill. Until a child holds strong swimming & life-saving skills, lessons should not even be considered to be stopped.
"I can't afford it" Swimming lessons after basic household necessities need to be the priority for families with young children. Parents who make lessons a priority vouch for the results and outcome of having children with strong swimming skills. Having the confidence that your child has strong skills is a huge relief for parents when their child can save themselves.
"We are not a swimming type of family & we don't have a pool" Just because you aren't a strong swimmer or members of your family are not strong swimmers, does not mean your children need to hold little swimming skills. Just because you don't have a pool, consider things like playdates at other homes that have pools? Visits to the next door neighbour's who have a pool? School excursions to Public Pools? Visits to the surf? We are surrounded by water & it is common sense that Aussie kids frequent regular, ongoing lessons.
Look for:
Qualified, Uniformed Instructors As well as the basic requirements of an Austswim or Swim Australia Certificate, QLD Blue Card and CPR, the best swim centres should hold regular in-house training programs for their instructors. Ask what additional training teachers do! Some centres have instructors teaching after the initial 2-day course with no additional training, on going, for years! Your centre's Training programs are vital in individual instructor standards, developing teaching skills and maintaining these standards with ALL instructors in their organization. Uniforms keep instructors recognizable and give instructors a level of professionalism with their classes when teaching our children.
Professional, Structured Programs Programs must be teaching a drowning prevention program that educates on a multi level approach. Stroke Correction Levels need to be staged, to allow an easy swimming development and advancement with swimming skills throughout higher levels.
Drowning Prevention Program Instructors need to be educating and reminding children and parents alike about the vital importance of SUPERVISION of babies and young children around any body of water. Reminders of keeping Pool Gates Shut with Gates & Barriers regularly inspected, meeting all government requirements. Please don't Prop Pool Gates!ALL Parents, Carers and Siblings older than 10years old need to know & be trained in CPR. Your Drowning Prevention Program needs to include and ensure that your children has the best chance possible, by learning Independent Drowning Prevention Skills as quickly as possible. Urgency needs to be created until these skills are mastered and Independent. These skills should include:

Independent Floating for a minimum of 30 secs
Treading Water for a minimum of 30 secs
A Reflex, to turn around and 'catch' the wall, from a range of different positions
Rolling over from Paddling to a Back Float.

Lessons should also include "Clothed Swimming" Weeks with Clothes and Shoes
No Aids should assist, while developing these skills.
Activities should be taught without goggles
Babies as young as 3 months can commence a Drowning Prevention Program
Tips and Homework Hints should be given for practice at home in the Bath, Shower or Home Pool.

Stroke Correction Programs Aquatic skills and further strokes that advance to more advanced skills in each level in the program. The classes need to be structured to ease into a more difficult task.

Stroke Correction Level 1 - Freestyle Kick, Arms, No Breathing. Basic Backstroke. Advanced Water Safety Drills
Stroke Correction Level 2 - Freestyle Arms with Side Breathing, Backstroke. Breastroke Kick
Stroke Correction Level 3 - Freestyle Arms with Side Breathing & Backstroke with Longer Distances. Breastroke Arms are Introduced with the Kick & Correct Timing is taught. Butterfly Kick is Introduced.
Stroke Correction Level 4 - Freestyle Arms with Side Breathing & Backstroke with Longer Distances. Breastroke is perfected. Butterfly Arms are Introduced with the Kick & Correct Timing is taught.
Stroke Correction Level 5 – All 4 strokes are perfected in preparation for Junior Squads
Dives, Push Offs & Turns are taught throughout the entire program.

Assessments The centre must conduct regular swimming assessments for children in the program. The classes should not be 'mixed' with children at different swimming standards. Classes should have only children of a similar age, ability and standard, consistent with their assessment.
Aids Make sure the centre does not teach using 'aids' like floaties, back bubbles, goggles or flippers (during basic swimming development). ALL of these tools are dangerous for children in the early stages of swimming development as these aids give a false sense of security, giving a 'false' confidence in dangerous aquatic situations.
Clean Pools & Professional Facilities Make sure the swim centre is inviting to your child. Clean, warm water is imperative for the health of your child. If the facility is not clean, this generally is a good indication of the whole centre standards.
Affiliation with Professional Organisations Is the centre affiliated with Swim Australia, Austswim and Royal Life Saving?
Has the Owner of the Swim School a Swimming Background or have they just bought a franchise? In this day and age you can literally buy a franchise in anything, even a Swim School. The owner of your swim school should be very heavily involved in the sport of swimming and should have a swimming background. Not just own a swim school as a business venture. In our experience, franchised swim schools have operators with little or no swimming background. How are you to give your child the best swimming program when the operators do not really know what they are teaching or why they are teaching it?
Ask Questions! Ask the swim school WHY they do particular activities. They need to have detailed, constructive reasons why they teach ALL aspects of the program. You need to know WHY your child is doing they activity, WHAT it is working towards and HOW do they need to achieve the skill.
 Communications & Information Your swim centre should keep you thoroughly informed at all times. The centre should provide you with program details and regular information updates with varied media. To include newsletters, printed information brochures and booklets, website and facebook, emails and sms. The centre should also regularly inform you of your child's progress with assessment weeks, open communication with your instructor and recognition reports of swimming development with detailed certificates.
Karen Baildon
Karen, General Manager of Superfish Swim Schools and co-developer and trainer of the Superfish Learn To Swim and Drowning Prevention programs, is a renowned Swimming Industry expert who lectures on Learn To Swim/Drowning Prevention and actively campaigns to raise public awareness through the media.
Karen is also a presenter and special event host and international consultant.