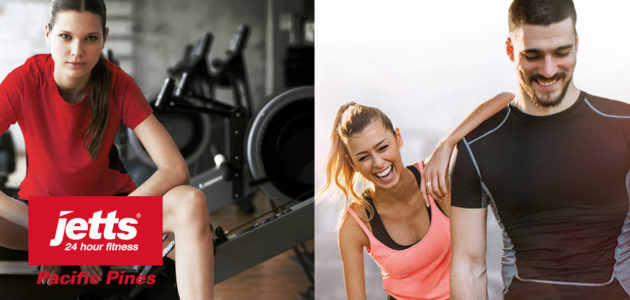 Jetts Body Blast
A fun, energetic workout includes cardiovascular intervals and drills mixed with bodyweight strength training.
---
Why choose Jetts Fitness?
Working out should be on your terms because life is busy enough and your time is precious. So we've designed a gym for people like you who want to get results without spending hours and hours at the gym. Also, to keep it simple and convenient to hit the gym you can use over 250 Jetts gyms, 24/7 across the world. While most gyms will lock you into a long contract, we know that life changes and sometimes your workout routine needs to be flexible too. Our Freedom Direct Debit membership gives you the flexibility of no lock-in contracts – which means you can stay with us because you want to, not because you have to.
Jetts Pacific Pines 'All Access 24/7 Memberships' include Superfish Swim Schools Pacific Pines pool entry and FREE Fitness Classes*.
GROUP CLASSES & LAP SWIM Free for existing Jetts Members* AQUA & ADULT SWIM FIT $6.00 for Jetts Members* AQUA & ADULT SWIM FIT $12.00 for Non Members*
---
Jetts Coomera!
Coomera Grand Dr, Upper Coomera QLD 4209
Phone: 07 5580 0400
---
Jetts Pimpama
Pimpama City Shopping Centre, Jacobs Well Road, Pimpama
Phone: 07 5517 4341
---