SUPERFISH SWIM SCHOOLS - LEARN TO SWIM EXPERTS®
Swimmers Born and Bred!
Andrew Baildon's SUPERFISH Swim Schools was founded by Andrew Baildon, Olympian and International Swimming Champion, with Karen Baildon (née Karen Wenden), a top state level swimmer and daughter of the legendary dual Olympic Swimming Gold Medalist, World Record Holder and Commonwealth Champion Michael Wenden.
Karen and Andrew began teaching Drowning Prevention and 'Learn to Swim' programs when Andrew retired from competitive swimming, after 10 years on Australian Swimming Teams. Together, their vast experience and wealth of knowledge gives them a rare insight into all aspects of swimming development and the expertise to develop training programs at the very forefront of the industry.
With a family of their own, their passion for their sport continues, striving to provide the very best aquatic facilities for children and adults, passing on their skills to save lives and inspire.
2016 was Superfish Swim Schools 20th year in providing 'Learn to Swim' expertise.
1996Andrew Baildon Aquatic Centre Southport, Gold Coast

With a 16 metre pool. Andrew, Karen and just two other teachers. Within months of opening we were teaching 'Learn to Swim' and Drowning Prevention classes to over 800 children each week.

1998Andrew Baildon Aquatic Centre Gaven, Gold Coast

Within the 1st year, we were teaching over 1000 local children each week. We also began our comprehensive School Swimming Programs.

1998Aquatic Consultancy Services

Runaway Bay Sports Super Centre
Couran Cove Resort's Swimming Facilities

2001 Andrew Baildon Aquatic Centre Nerang, Gold Coast

2003Rebranded to Andrew Baildon's Superfish Swim Schools

Aligning our brand image with our high standards.

2003Andrew Baildon's Superfish Swim Schools Sunnybank, Brisbane

With a team of over 40 swimming instructors, were conducting swimming lessons for over 3000 children each week and ran additional Schools Swimming Programs for 15 schools in South East Queensland.

2006 South East Queensland Business Achievers Award

for Sport and Recreation.

2009 Andrew Baildon's Superfish Swim Schools Pacific Pines, Gold Coast

Under development from 2007 to our opening in 2009, we designed, developed and constructed Andrew Baildon's Superfish Swim Schools Pacific Pines on the Gold Coast, encompassing 2 indoor heated pools, a Jetts Fitness 24/7 hour gym, a café, meeting rooms and the head office (Superfish Leisure, now Baildon Group) – one of the largest swim schools in Queensland, conducting over 2000 swimming lessons each week.

2009 Jetts Fitness 24/7 Pacific Pines

Our first Jetts Fitness 24/7 was opened at our Pacific Pines complex, with the highest number of members in Australia.

2009 Sponsorship of Superfish Swim Club

The inaugural year as major sponsors and supporters of Superfish Swim Club, an independent club run by volunteers and parents of children attending our Senior Squad Program. In the club's 1st year, we had 2 swimmers attend the Australian National Championships and a Gold Medalist at the Queensland State Championships.

2014 Jetts Fitness 24/7 Coomera, Gold Coast

2016 Baildon Group

Superfish Leisure rebranded to Baildon Group, encompassing Andrew Baildon's Superfish Swim Schools, our Jett's Fitness centres and Goldfish Cafes.

2016 Andrew Baildon's Superfish Swim Schools Benowa, Gold Coast

The long-awaited opening of Superfish Swim Schools Benowa, right in the centre of the Gold Coast, with a stunningly appointed, heated indoor 25 meter pool. Planning commenced back in 2010 but due to the economic downturn the project was postponed. Now, with the Commonwealth Games fast approaching (and literally a five minute walk from Superfish Benowa to the adjacent main Commonwealth Games stadium), the timing is perfect and we are super excited!

2017 ASCTA and Swim Australia 2017 National Award Winner



2018 Jetts Fitness 24/7 Pimpama

2019 Superfish Swim Schools Worongary

October saw us open Superfish Worongary at 55 Mudgeeraba Rd, Worongary Ideally located for: Mudgeeraba, Tallai, Merrimac, Highland Park, Nerang South, Robina, Carrara, Clear Island Waters, Reedy Creek, Varsity, Varsity Lakes, Gilston

2019 A Learn to Swim Instructor Team of over 80, spanning 4 facilities
Andrew Baildon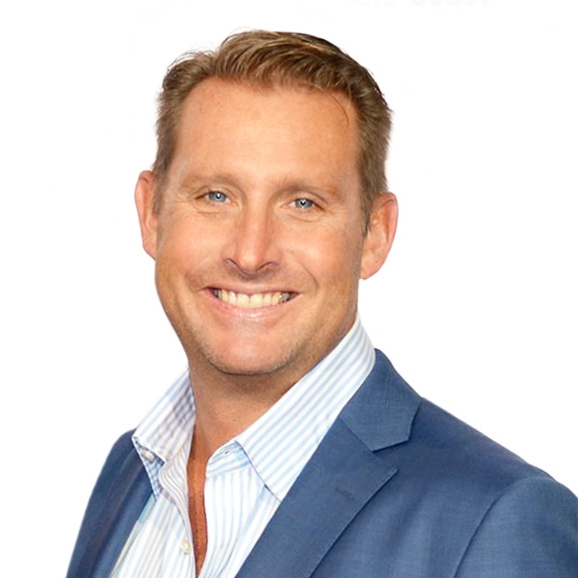 Managing Director
OLY, BBus (Mkt)
---
After being rescued from the bottom of his family backyard pool by his sister Kate, Andrew's parents ensured that he went to swimming lessons every single day until he could swim – and Andrew just never stopped swimming, and went on to enjoy a long and illustrious career in the sport he grew to love. After his near drowning experience, and having retired from competitive swimming, he was determined to contribute to the saving of children's lives through the development and teaching of Drowning Prevention and Learn to Swim programs. His passion for swimming and a healthy lifestyle led him to develop leisure centres incorporating Jetts Fitness and Goldfish Cafés.
Throughout the years that I have operated Superfish Swim Schools, I have had many parents thank me for the contribution I have made towards the saving of their child's life, through near-drowning incidents. I am very proud of what Karen and I have achieved, along with our great team, and the dedicated mums and dads that consistently bring their children to, what I consider, to be the best 'Learn to Swim' programs anywhere in the country. I look forward to meeting you on the pool deck.
Andrew's Bio
Business
Managing Director, Baildon Group (current, encompassing Superfish Swim Schools x 3, Jetts 24/7 Coomera, Pimpama, Pacific Pines)
Developer, trainer and campaigner of Learn To Swim and Drowning Prevention programs,1996 – current
Opened the inaugural Andrew Baildon Aquatic Centre on the Gold Coast in 1996 with wife Karen teaching over 1000 children per week in the first year.
Bachelor of Business, Communication (Marketing), Bond University, 1989 – 1995 (Foundation Student)
Representing Australia – Post Swimming Career
Attaché Australian Commonwealth Games Team, 2018
Chairman of the Athletes Advisory Board for the Gold Coast Commonwealth Games, 2018
Committee Member:

Gold Coast Commonwealth Games, Sport & Technical Committee, 2018
Queensland State Government's Legacy for the Gold Coast Commonwealth Games, 2018 (current)

Ambassador, Commonwealth Games Bid in St Kits & Nevis, instrumental in successfully bringing the 2018 Commonwealth Games to the Gold Coast, 2016
Australian Swimming & Other Boards

Board Member Australian Swimming, 2018 (current)
Board Member ASCTA, 2018
ASCTA Swim Conference Guest Speaker, 2018
Australian Government – Australian Sports Foundation Limited Board Member, 2018 (current)
Gold Coast Sporting Hall of Fame Board Member, 2015 (current)
National Australian Swim Conference Guest Speaker, 2009
Honours & Awards
Awarded the Keys to The City of Brisbane with the Australian Commonwealth Games Team, 2018
Commonwealth Games Queens Baton Relay, Gold Coast, 2018
Invitee "A Celebration of the Commonwealth" at Buckingham Palace, in the presence of Her Majesty The Queen, 2018
WINNER: Swim Australia, Best Swim School for Marketing, Promotion and Customer Service, 2018
WINNER: South-East Queensland Business Achievers Award for Sport and Recreation, 2006
Commonwealth Games Baton Relay, Melbourne, 2006
Australian Sports Medal Recipient for 'Service to Sport', 2000
Sydney 2000 Olympic Torchbearer, honoured with lighting the Cauldron for the Gold Coast.
Television Hosting/Presenting/Appearances:

Sports Commentator, Swimming, Seven Network Australia, 2000
Sports Commentator, Swimming, Fox Sports Australia – Sydney Olympic Trials, 1999 – 2000
Representing Australia – Professional Swimmer
Australian Team Captain (one of Australia's best pool performances at a Commonwealth Games) , 1993 and 1994
COMMONWEALTH GAMES MEDALLIST 1990-1994
The first swimmer in the Commonwealth to break the 50 second barrier for the 100m freestyle

Gold medal, 4x100m freestyle, Victoria 1994
Bronze medal, 100m freestyle, Victoria 1994
Gold medal, 50m freestyle, Auckland 1990
Gold medal, 100m freestyle, Auckland 1990
Gold medal, 100m butterfly Auckland 1990 – No. 1 World Ranking
Gold medal, 4x100m freestyle Auckland 1990
Bronze medal, 4x100m medley Auckland 1990

PAN PACIFIC GAMES MEDALLIST 1987 – 1994

Silver medal, 4x100m freestyle, Kobe 1993
Silver medal, 4x100m freestyle, Edmonton 1991
Bronze medal, 50m freestyle, Brisbane 1987
Silver Medal, 50m freestyle, Tokyo 1989
Silver medal, 100m freestyle, Tokyo 1989

OLYMPIAN

Seoul Olympics, 1988 (youngest male selected to represent his country at an Olympics until 1996)
Barcelona Olympics, 1992

Ranked in the top 20 swimmers in the world for nearly a decade.
Karen Baildon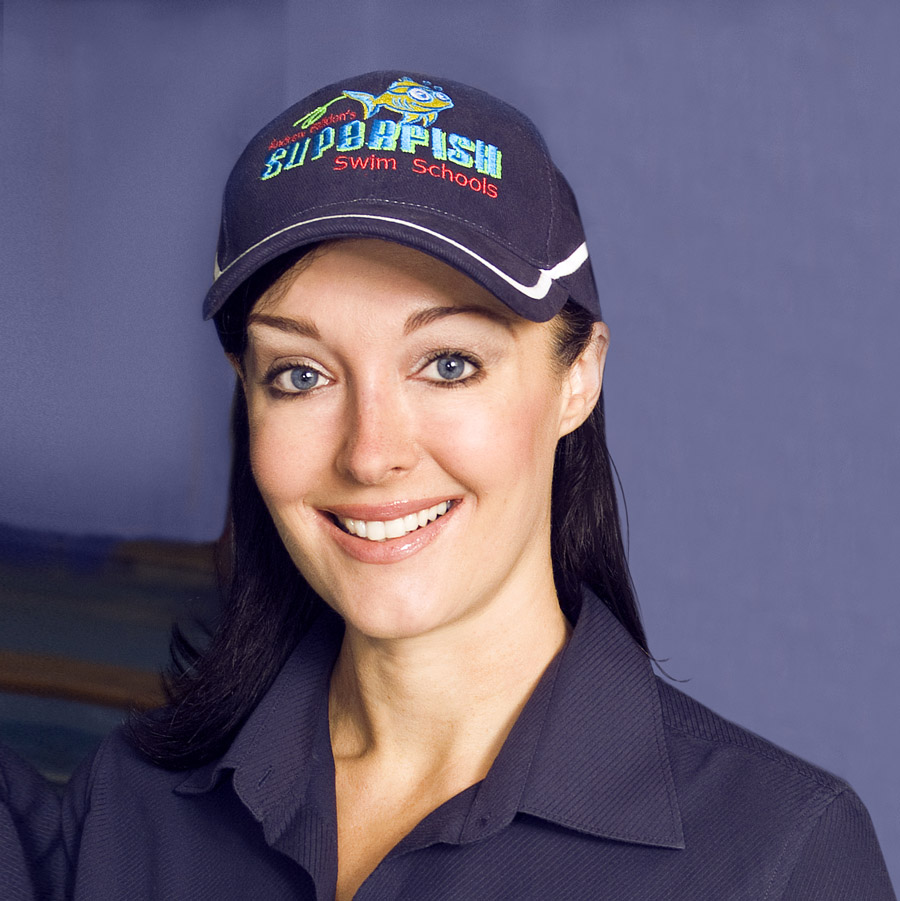 General Manager
---
Karen's father is legendary dual Olympic swimming gold medallist, multi-world record holder and nine-time Commonwealth Champion, Michael Wenden. Her mother Narelle is a top-level junior squad swimming coach and expert adult Learn to Swim teacher, so Karen literally grew up in swimming complexes, with Learn to Swim and swim coaching being their family business. Karen was a state swimming champion, competing at this level in swimming for many years. Karen is the General Manager of Superfish Swim Schools with expertise in program creation, team training, marketing and new business development. With extraordinary attention to detail, Karen works with Andrew to ensure that all Baildon Group® facilities are world class with industry-leading programs and standards.
I have a particular passion for drowning prevention and infant swimming, and I continue to work closely with experts worldwide to ensure our swim schools provide premium, LIFE-SAVING, Learn to Swim programs. I am also proud of our high customer service standards and constantly strive to ensure that we excel in all that we do. I look forward to seeing you at Superfish and your feedback is always welcome.
Karen's Bio
Business
developed and opened Andrew Baildon Aquatic Centres in 1996, co-creating all of the swim programs with Andrew
plays an integral role in the growth of the organisation, from investigating and researching potential opportunities, with incredible attention to detail, eye for design and experience with refurbishment and construction
takes a very hands-on role in all aspects of the daily running of the Baildon Group of businesses
is highly skilled and experienced in sales and marketing, promotions, events, human resources, team training and community support/PR
is a highly regarded, program development specialist for all levels of swimming (babies to adults, learn-to-swim to stroke correction), from conception through to implementation, with her friendly, approachable personality, she expertly introduces each program in workshops with management, through line team, to directly teaching customers – leading by example
International Swimming Industry
Guest Speaker at the 2020 WADC (World Aquatic Development Conference), Lund, Sweden on achieving Independent Drowning Prevention Skills in toddlers under 3,  without being cruel or detrimentally affecting development.
Australian Swimming Industry
Swimming Industry Speaker, Educator and Consultant
ASCTA National Conference Speaker 2018
Swim Australia Lecturer 2018 Melbourne, Sydney, Perth, Tasmania. Topic: Baby & Toddler Learn To Swim Program.
Swim Australia SwimINFO Seminar Keynote Presenter Sydney & Melbourne 2016. Topics: Marketing & Customer Service.
Swim Safer ACE (Aquatic Community Expert) – one of 6 nationally
has a clear mission for drowning prevention and swimming development: to work closely with industry bodies, leaders in swimming development and experts worldwide, drawing upon her vast scope of experience, to create premium 'Learn to Swim' programs THAT SAVE LIVES and teach children to swim the right way
has had a life-long passion for swimming and was a top state level swimmer
Awards
WINNER: Swim Australia, Best Swim School for Marketing, Promotion and Customer Service, 2018
WINNER: South-East Queensland Business Achievers Award for Sport and Recreation, 2006
Special Event Host
Consultant
Advisory services including the construction of The Runaway Bay Super Sports Centre as well as the Swimming Pool Complexes on Couran Cove, Gold Coast.
Modelling Career
An illustrious modelling career that took Karen across the globe from Australia to Hong Kong, China, Singapore, USA, Monaco and beyond, featuring in campaigns for high profile brands including Pepsi, with Tamblyn Model Management, Vivien's Model Management, Televisa.
1987 Queensland Model of The Year
1989 Miss Universe Australia
1989 Miss Universe "Miss Photogenic" – Cancún, Mexico
Susie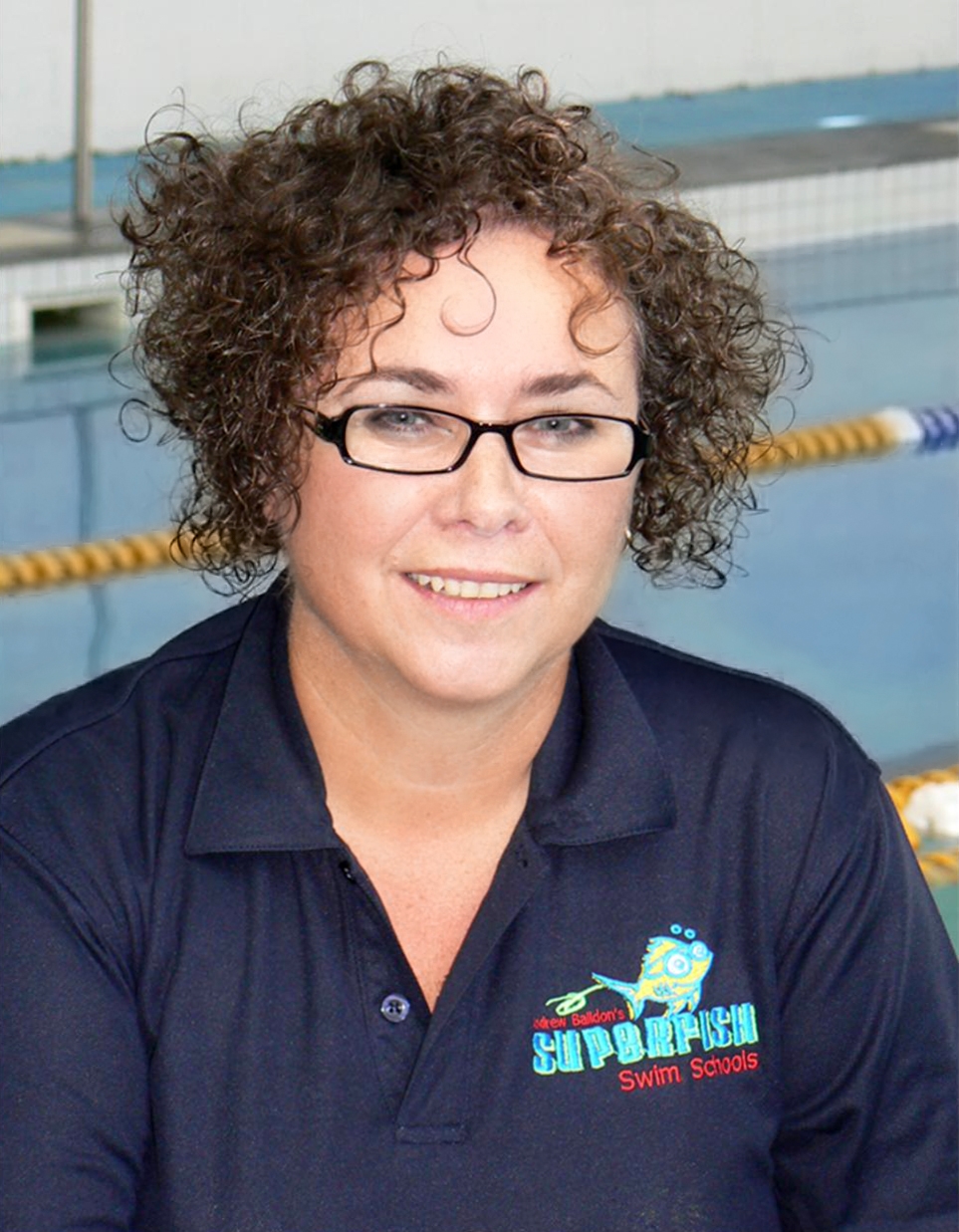 Administration Coordinator
Baildon Group
---
Susie's first introduction to the Andrew Baildon's Superfish Swim Schools was 2 decades ago when her two children started 'Learn to Swim' classes at Andrew's first teaching facility on Ferry Road. Susie's interest in the learn to swim industry developed and she started as a 'Learn to Swim' teacher in 1998. With 26 years of administration experience, in 2001 she was promoted to Nerang Centre Supervisor, then in 2003 she became Administration Co-ordinator at Superfish Swim Schools head office, now incorporating accounts administration for Andrew Baildon's Superfish Leisure.
What I love most about the swimming industry, is the development of children and the teaching of a life saving skill to toddlers.
Sarah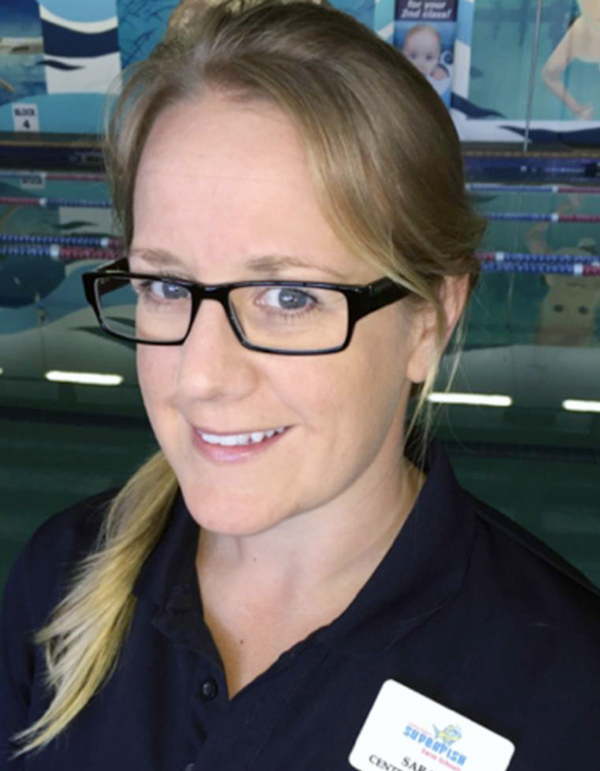 Senior Manager
Superfish Swim Schools
---
From a very early age, growing up in England, Sarah had a passion for sport, including being a competitive swimmer for most of her childhood. She followed this passion with a degree in Sports Education and in 2009, became Aquatics Manager at the Canadian International School of Hong Kong, responsible for running the in-school and after-school swimming lessons.
Taylor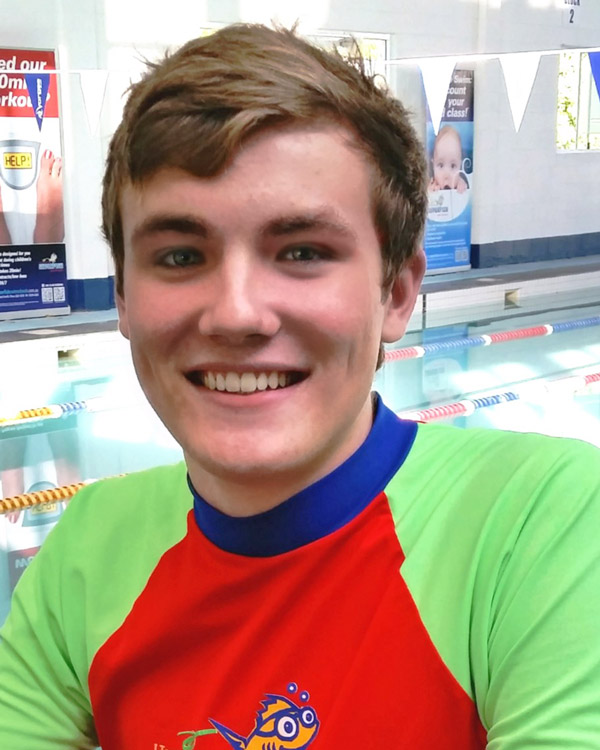 Manager
Superfish Pacific Pines
---
Taylor has been swimming since he was one and swam competitively from 10 years of age. He went on to swim at a national level, winning 100m freestyle at schools nationals in 2013. He then transitioned into a traineeship with Superfish Swim Schools at 17 years of age. Whilst working with Superfish, Taylor completed his Bachelor of Information Technology, enlisted in the Army Reserves and is a volunteer Surf Life Saver.
He has been involved with all aspects of Superfish Swim Schools, and loves to see the progress of children's learn to swim journey and development of life saving skills.
I am very proud to be apart of the superfish community. Being able to watch a child's learn to swim journey is very special.
Tayla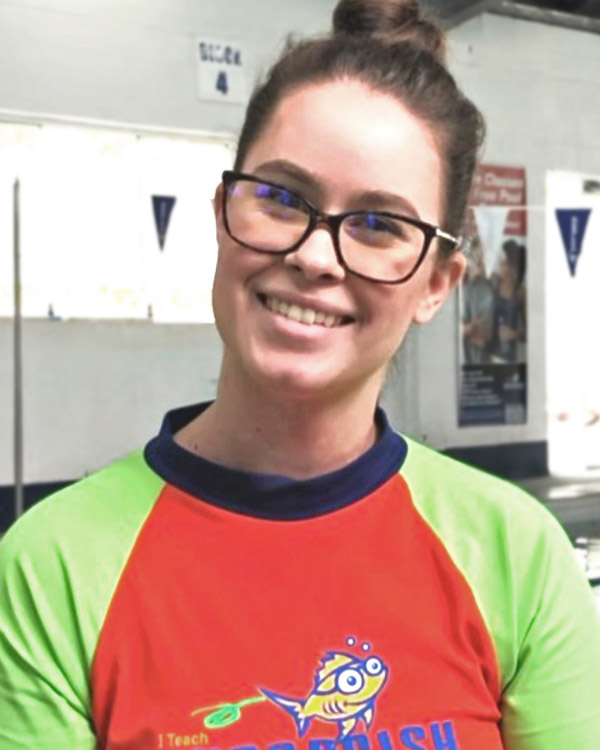 Pool Deck Supervisor
Superfish Pacific Pines
---
Tayla started drowning prevention and learn to swim lessons at Superfish Swim School's first centre, when she was just a 1 year old. She continued to swim at Superfish Swim Schools until she was 12 years of age and in squad. At the age of 14 we invited Tayla to join our team as a junior administrator and she has been working with us ever since. Tayla is a fun, energetic and proactive member of the team.
Knowing I am making a difference in the lives of children, to make them water safe, is very rewarding.
Paul
Squad Coach
Superfish Pacific Pines
---
Paul has been coaching swimming for 22 years, from learning to swim to age group National champions. He has a post-graduate degree in Human Movement Studies. Paul moved to Australia from South Africa in 2018. He was the head coach of the Immanuel Piranhas in Adelaide, South Australia from 2018 to 2020 where he coached many Swimming State Champions, State lifesaving swimmers, triathletes, masters and open water swimmers. Paul has a real drive for making swimmers faster and enjoying the process of getting there. He believes in a well-balanced program and creating a program that swimmers will enjoy and that will provide the correct amount of challenge to achieve success in obtaining their goals.
Helping swimmers to achieve their goals of becoming the best swimmers they can be, and seeing the joy and satisfaction they get from it is what drives me.
Elizabeth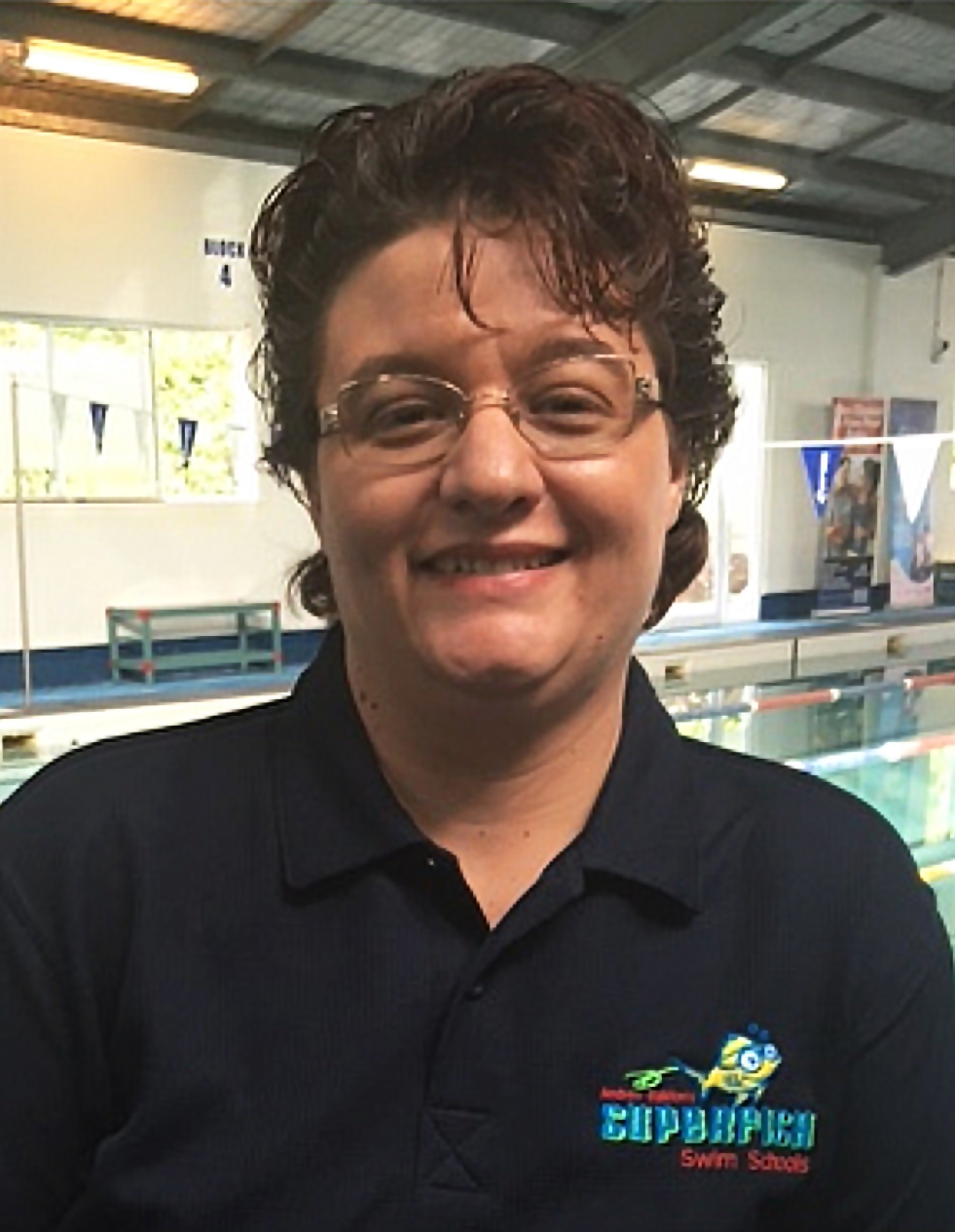 Manager
Superfish Benowa
---
"Over 2 decades ago I started taking my first child to Superfish Swim School when he was 6 months old. He loved his lessons and it gave me great happiness to see him attaining life skills whilst excelling from 'learn to swim' to 'squad'. Three more children followed and they have all been through the Superfish Program with my youngest two still enrolled. If it wasn't for Superfish, my eldest son would never have achieved 'Age Champion' at primary school along with my youngest son making it into 'Districts'."
Elizabeth holds a Bachelor of Business with her background being in retail and working with children. She is very excited to have made the career move into the swimming industry, and as a business, Superfish feels more like a supportive family. She loves working with kids, watching them grow and learn and gains great satisfaction seeing them excel through the program and watching their parents glow with excitement from their child's progression.
As a business, Superfish feels more like a supportive family.
Kerryn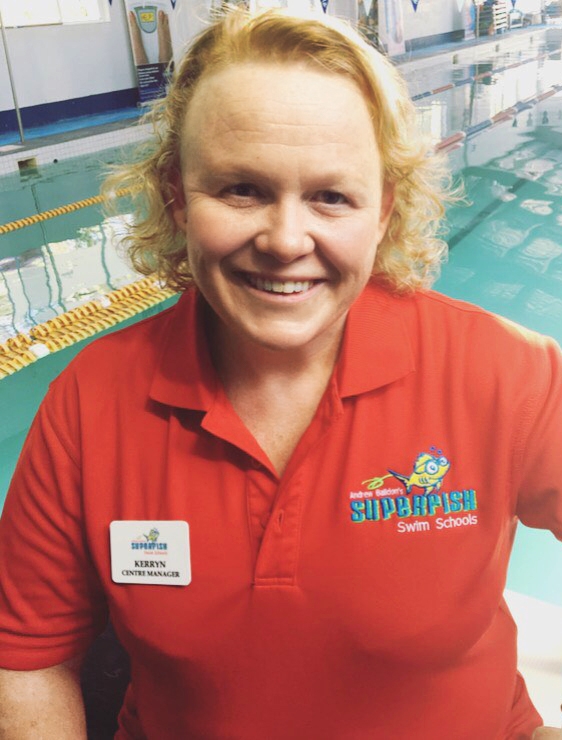 Mentor Teacher & Customer Service
Superfish Benowa
---
WINNER ASCTA 2017 AUSTRALIAN TEACHER OF THE YEAR!
Kerryn's passion for working with children began with a career as a Nanny on the Gold Coast whilst studying Childcare, she gained experience in the UK as a childcare Group Leader for many years, working her way up to Centre Director before a career change into the Learn to Swim industry.
"SUPERFISH ignited a passion for Learn to Swim, drowning prevention and advanced stroke correction techniques. I'm overwhelmed by the appreciation families have for their child's swimming progression, there is nothing more satisfying than watching children move up through our program from Dippas, Nippas, Flippas to Squads. The relationships I have formed with these families and children will be forever one of the biggest accomplishments in my career. There isn't a day at work where I don't receive a heartfelt thank you from a customer for teaching their child a potentially life saving skill."
The relationships I have formed will be forever one of the biggest accomplishments in my career.
Michael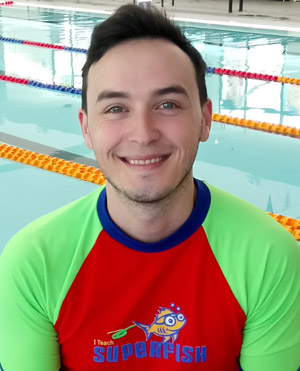 Squad Coach
Superfish Benowa
---
As a kid Michael says he was not a great swimmer. It was only when he moved to Australia from Ireland that he began spending every day in a pool. Swimming became his life and he began to swim competitively at school, reaching state level for breaststroke. His mother was the one who encouraged him into a career as a swim teaching as she was an instructor herself at the time. He began teaching in 2014 at the club where he swam.
"Teaching offers an experience that I haven't felt in any other job. Knowing that you're making a positive difference in a child's life and giving them a life skill is so fulfilling. I moved over to Superfish in 2017 and love it."
My favourite thing about teaching at Superfish is seeing kids progress through the program and love swimming the same way I did.
Naomi
Manager
Superfish Sunnybank
---
From an early age Naomi had a passion for sport and spent every afternoon at swim training. This passion then leed into a career in the swimming industry, when having taken her younger siblings to their swimming lessons, she enjoyed watching so much that she eventually plucked up the courage to ask for a job and hasn't looked back since. She now has 7 years industry experience including teaching, facility management, swim school management and now manager At Superfish.
I am very proud to be apart of the Superfish team working with industry leaders.
Ursula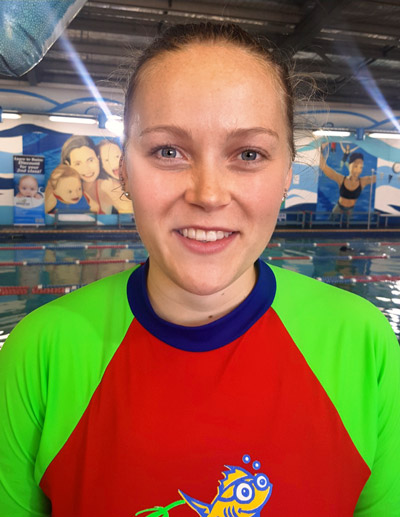 Assistant Manager & Customer Service
Superfish Sunnybank
---
Ursula has been swimming as long as she can remember. She started teaching when she was 16 in between school and squad training. It wasn't until she started Surf Life Saving and open water swimming that shebegan to understand the true necessity for educating children, adults and parents about water awareness. She worked with dynamic leaders in the Learn to Swim industry in New Zealand who helped her develop as a teacher and ignited her passion for water safety, before moving to Australia and joining the Superfish team.
I was searching for a swim school that valued water safety and drowning prevention above all else. I've found myself at home at Superfish with an admiration for the programme, training and expertise.
Gina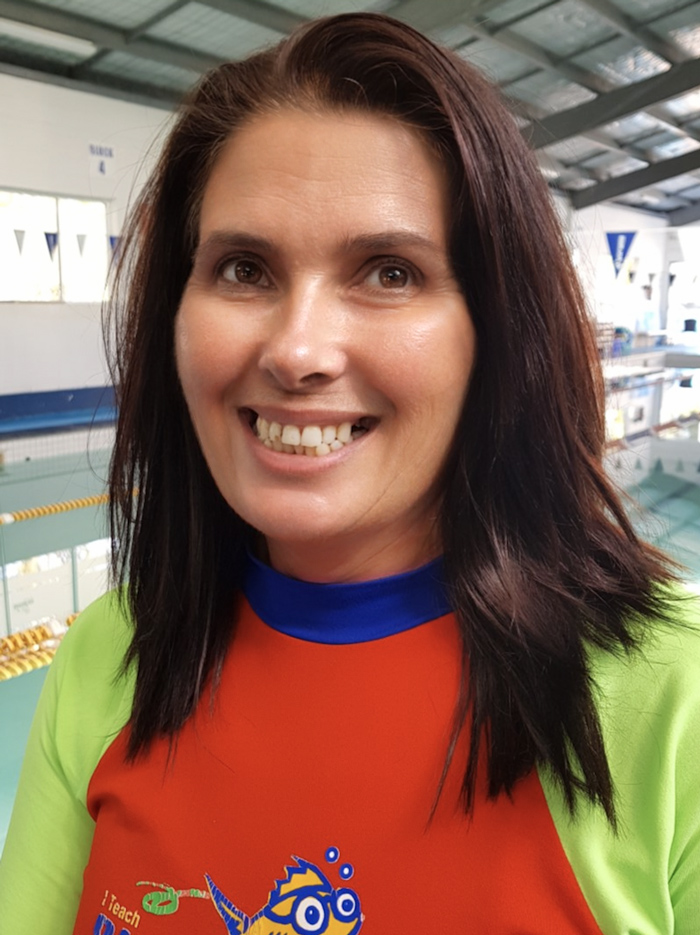 Mentor Teacher & Customer Service
Superfish Sunnybank
---
Gina's love for swimming originally began as a surf swimmer, when she was a young child. A swim coach approached her father about swim training and she began the next afternoon with the swim squad at our local pool.
"Backstroke where I was most competitive. I continued to compete at a high level and continued after I had my 2 daughters as a Masters Swimmer."
Gina started working at Superfish Swim Schools nearly a decade ago and teaches babies right through to squad levels.
It's not very often you find a job you absolutely love and I get to fulfil both my passions! Teaching drowning prevention, educating parents and carers of the importance of learning to swim as well as the development of our squad levels, as Sunnybank's Squad Coach.
Julie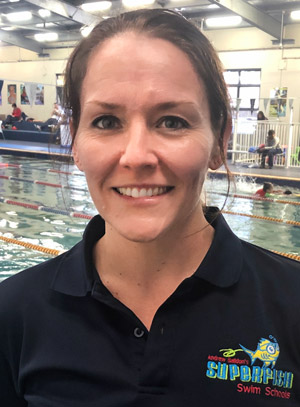 Squad Coach
Superfish Sunnybank
---
Julie left the hectic corporate world 20 years ago and started teaching swimming instead. She has worked with Infants and children, Swim Squads all the way through to the elderly, in commercial swim schools as well as Swimming Clubs. She also worked in Customer Service and Management in the health and fitness space.
"I blessed to work in an industry in which you never stop being a learner yourself – mentoring younger teachers or working alongside past Olympians are all growth opportunities if you care to seize the opportunities."
It brings me so much satisfaction to build relationships and to bring out the best in each and every person I come in contact with. Celebrating each small win keeps me energized! I have a special interest in working with those who have experienced water related trauma.
Anne Maree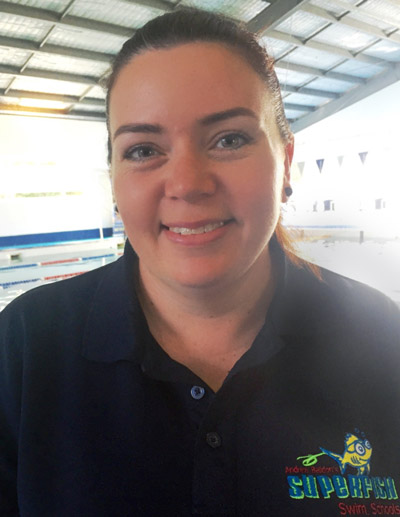 Manager
Superfish Worongary
---
On leaving high school Anne Maree's passion for working with children led her to manage long day care centres for over 10 years. "After having my own children I was drawn to Superfish for learn to swim lessons because of their commitment to, and expertise in, drowning prevention." In 2015, Anne Maree joined the Superfish team as a swim instructor and as part of the administration team. Superfish combines my two greatest passions – swimming and seeing children grow and develop. Watching children master new skills that can save their lives is the biggest highlight for me. Meeting the children and their families brings me so much joy and forming positive relationships is so important in the early years."
Knowing that a child trusts you while they are learning new skills is an amazing feeling for me.
Deb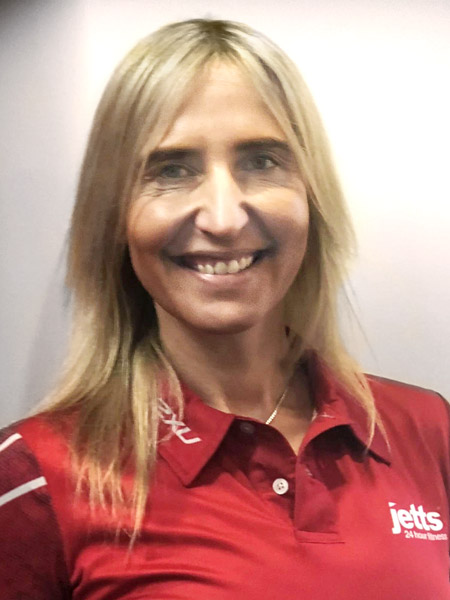 Manager
Jetts Pacific Pines
---
Deb has been in the Fitness Industry for 12 years and her experience covers personal training, nutritional advice, competition prep coach and class instructor.
Over the last 8 years, Deb has been in the managerial role that gives her the opportunity to be present in all areas of member requirements. Deb is bubbly, positive and full of helpful training tips.
I believe that health and fitness is a way of life and not a temporary state. What I love about Jetts Pacific Pines is the awesome members.... this club has such a great vibe, its full of fun, friendly people working out. Working for an exceptional company puts a real spring in my step,I love my job!
Jamie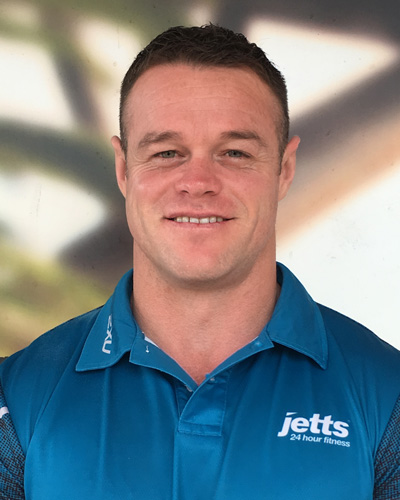 Manager
Jetts Coomera
---
Jamie has been in the Fitness Industry for over 12 years and previously owned his own gym. Jamie played First Rugby League for over 20 years, trained and fought in Boxing and Muay Thai Kickboxing before moving to the Gold Coast. He is passionate about health and fitness.
I am passionate about living a healthy and active lifestyle, while educating and motivating others to do the same.
Nicole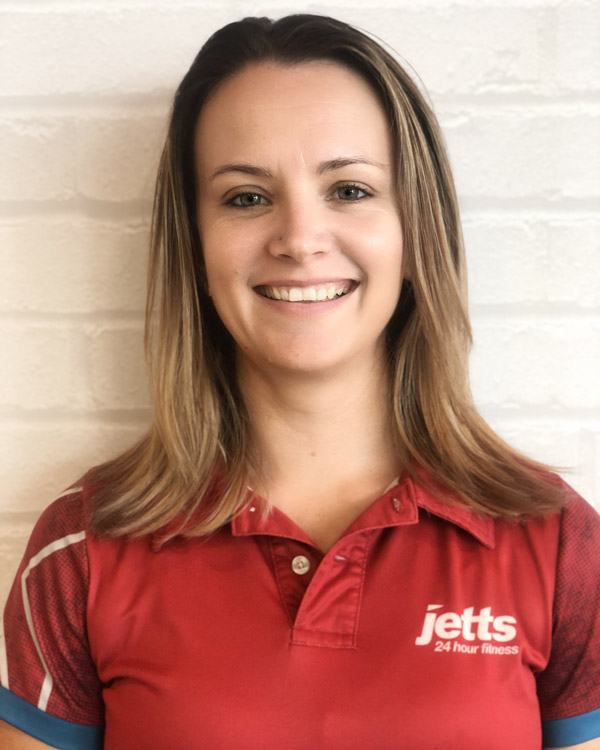 Manager
Jetts Pimpama
---
Nicole has been in the fitness industry for years. She became a personal trainer after embarking her own weigh loss journey after having children. Nicole has a Bachelor of Criminology and Criminal Justice and worked within the child protection framework for 12 years before making the career change. She currently holds a Diploma of fitness and coaching and is studying Bachelor of Clinical Science majoring in Osteopathy.
I am passionate about the health and fitness industry and inspire to help members reach their full potential by providing support, knowledge and education. What I love about Jetts Pimpama is the interaction I have with each and every member. They all bring something different to the club and make my job more enjoyable.